Though marketing will always have a largely human-centric component, sales has undergone drastic changes over the last couple of decades. The digital sphere has made it easy for business to be done online. Customers can peruse products from the comfort of their couch and make purchases instantly. Because of the rapid advancement of mobile technology and the way in which shoppers have adapted to it, many companies resorted to introducing sales force automation systems into the workplace.Sales Force Automation (SFA) is the process of incorporating automated systems into your business. The aim of this is managing your sales force and regulating the entire process. This is normally done by means of online systems and specifically-designed software tools.
SThis extreme shift to full sales force automation may be a bit excessive for some businesses. It is wiser to first automate the aspects of your sales process that will most benefit from the exercise. But where do you start? And how will it increase your sales?
Here are five aspects to consider automating immediately:
Lead Maintenance
Fresh leads are what keeps a sales floor active. Think about car salesmen fighting over a walk-in client and you will understand how important a new lead can be. But leads come with quick expiration date attached. They go from hot to cold in a couple of hours. Harvard Business Review studies suggest that following up on a lead within the first couple of hours makes you 60 times more likely to get the business done.
In most companies, leads filter through to the manager who, in turn, distributes them among sales agents. As a result of this delay, the leads are only contacted the following day. By then, they are lukewarm, at best.
Automating this important facet of your business can effectively uplift your sales. While lead management usually forms part of other packages, there are free and stand-alone software tools available. They assist with lead capturing, lead scoring, lead conversion, lead nurturing, and lead support, by filtering the leads and sending them to relevant departments, and then tracking and recording the progress of each lead.
The scoring portion of the lead process alone can tie up time. Your reps are probably spending a lot of time vetting leads during the qualification period. By getting an AI-based lead scoring tool, you can tell the software what keywords or sales signals to look for. It can then automatically work through leads as they come in. This can trim vital minutes or hours off the lead prioritization phase.
Reports & Invoices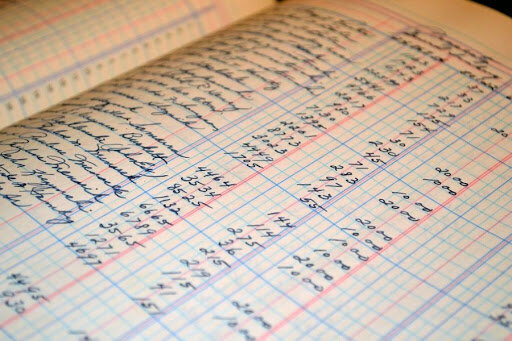 In the more traditional, semi-ancient, sense of record-keeping, the company ledger was the great know-all of records and payments. It was a fantastic ideal because it stored all relevant information in one place where everyone could find it. Of course, it consumed a great deal of time and it required many staff to maintain the process.
Since the introduction of the Internet, speed became the biggest deciding factor to the success of the modern company. It is about who can deliver the product or the service the fastest, which reports can be drawn up the fastest, and which trends or interests can be capitalized on the fastest.
For this very reason, the labour-intensive and time-hungry functions of invoicing, statement generation, reports and statistical analyses, should definitely become your primary automated aspect in your enterprise. The concept of paperwork alone, can make any salesman shiver. The best sales reps are often tragic at submitting documents to the administration department on time.
Automating these very basic, and sometimes mundane, functions, means freeing up your reps to focus on their work. In automating your invoicing and your reports, data gets turned into reports the second the information is recorded.In automating your invoicing and your reports, data gets turned into reports the second the information is recorded. Numbers will reflect in real-time and can then be accessed by sales managers and CEO's.
Email
Marketing communication can take a long time. Especially if sales reps have to create customized email copy for every single lead. Whether newsletters, follow up prompts or promotional offers, it's impossible to have someone send individual emails to every client.
According to Email Analytics, following up on an email within an hour increases your chance of success by a factor of 7. They also found between 35 and 50 percent of sales go to the first-responding vendor. Salespeople spend about 21% of their day (about 13 working hours per week) writing emails. This means that it is probably time to consider looking at automation alternatives.Salespeople spend about 21% of their day (about 13 working hours per week) writing emails. This means that it is probably time to consider looking at automation alternatives.
Using an automated platform to send bulk mails can help in many areas. It improves the ease of sending out the communication, and also deliver insights or statistics of the different campaigns. The results can be used to tell you where possible problems are in your marketing strategy.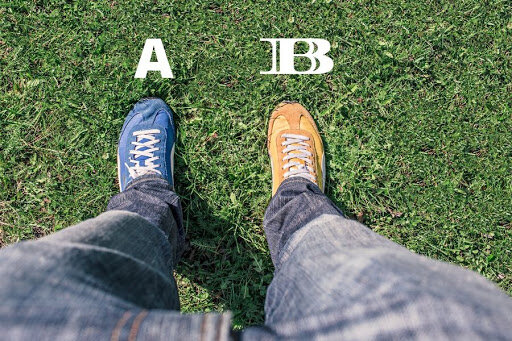 Statistical trends on which days and times of the day recipients are most likely to open mails can streamline your efforts. You can do AB testing and see which approach to email marketing delivers the most leads and conversions, or which subject line gets the most engagement.
How Will This Improve My Business?
Instead of tying up your workforce with tasks they dislike or which is technically a job for two people, sales automation of the three aspects above, will streamline your workforce and It will allow your reps to do what they do best, which is to sell. At the same time, it will allow your managers to concentrate on upskilling and motivating the reps to generate more leads and hunt for more sales.
In large part, the real power of automating your sales processes is the speed at which things get done and the sense of freedom and accessibility which accompanies it. Most Customer Relations Management (CRM) automation tools offer cloud-based real-time reports and features, which means you can access the information whenever you want from wherever you want.
https://www.gopinleads.com/wp-content/uploads/2020/01/GPL-logo-white.svg
0
0
admin
https://www.gopinleads.com/wp-content/uploads/2020/01/GPL-logo-white.svg
admin
2019-11-01 19:36:01
2020-02-16 12:50:30
5 Places to Implement Sales Force Automation